COLOTRAQ's State of the Art, Cloud Based Software Providing unparalleled tools and access to virtually every service provider in the world
DCI Traq™ is our completely free, proprietary, cloud based software that enables users to dynamically research, compare and purchase colocation, managed hosting, cloud, and related connectivity through COLOTRAQ's unrivaled network of service providers worldwide. This robust new software is truly an industry first and highly innovative in its design and has a fully integrated Center of Intelligence, a CRM platform, and comprehensive reporting/ commissions management tools and powerful real time metrics.
Find out more about

Get a free quote
Have providers compete
for your business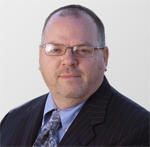 Christian M. Benedetto, Jr.
Armed with a bachelors degree in Financial Services from Monmouth University, Christian enlisted in the United States Marine Corp in the late 1980's, serving in the Infantry during the First Gulf War. While in the Marines, Christian received graduate degrees in both Finance and Computer Information Systems Management.
Christian is Hopkins Sampson & Brown Real Estate Advisory Services' resident real estate guru – having consulted for many publicly-traded companies – from Goldman Sachs, Prudential, Provident Bank, Connect One Bank, First Union, Lockheed Martin, Old Republic Title, major law firms, and the Government of China on real estate projects across the globe. He specializes in Urban projects that include retail, office and medical.
Beyond the world of real estate, Christian is also a published author of four acclaimed books of poetry; a US patent holder; and an avid supporter of the Veterans and PTSD. He is the founder of the quarterly magazine, PTSD Journal (www.PTSDJournal.com).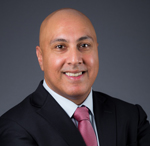 Mayank Bulsara
Mayank Bulsara is Chief Scientist of SunEdison Semiconductor [NASDAQ: SEMI]. As a member of Executive Leadership Team and as direct report to the CEO, Mayank is responsible for identifying and guiding technology opportunities into sustainable business propositions. Mayank has extensive experience in early stage technology commercialization and entrepreneurship. Mayank was a founder and CTO of AmberWave System Corporation, a startup company that was a leader in the commercialization of advanced semiconductor technology platforms that are used in all advanced microchips today. Mayank's accomplishments were recognized by M.I.T.'s Technology Review Magazine when in 2004 he was named one of the Top 100 Innovators under 35. Mayank received his B.S. in Ceramic Engineering from Rutgers University in 1993 and has Ph.D. in Electronic Materials from M.I.T. in 1998.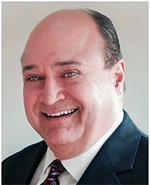 John E. Petronzi
Mr. John E. Petronzi is a Technology Expert of Integral Board Group, LLC and is also a Client Relationship Executive at Computer Sciences Corporation (CSC) focused on business strategy, general management and CXO relationship-building responsibilities for global financial services clients. His general management, business development and complex program execution experience spans multiple verticals and industries with over 30 years of experience in the financial services and telecommunications industries. Mr. Petronzi served as Global Engagement Partner and Vice President of Strategic Engagements for Unisys Corporation with responsibility for large, complex ITO and BPO outsourcing engagements. His background also includes leadership positions at EDS as well as leading telecommunications manufacturers and distributors. Mr. Petronzi served as Managing Director of Looking Glass Technology Advisors, a professional services firm providing CIO Advisory Services and program management services for large, complex business technology initiatives. As a member of the Steering Committee, Mr. Petronzi was instrumental in two major technology programs for Standard and Poor's and McGraw-Hill in New York and London supporting their real estate consolidation agenda. He was also the co-founder of a telecommunications consulting firm subsequently sold to EDS in 1988. Mr. Petronzi has overseen large, complex technology related deployments for Northwestern University, The University of Michigan, The Chicago Board of Trade, J.P. Morgan, Merrill Lynch, TIAA-CREF, Teleport Communications, UBS and The Port Authority of New York and New Jersey. He holds a BA degree in Mathematics from Rutgers University.

Peter Radizeski
Peter Radizeski is an accomplished speaker, author and blogger. As a consultant, Peter has assisted many service providers with sales training, marketing, channel development and business strategy. He is a trusted source of knowledge about the telecom sector to executives and financial firms. Radizeski spent more than ten years in the pharmaceutical industry as a chemist before working for a Novell VAR. In 1999, he entered the telecom industry as an independent agent, who quickly captured top sales honors for BellSouth.
Radizeski is a columnist for the following industry journals: Channel Vision, Cloud Computing and Internet Telephony. His sales training commenced into a book titled, SELLECOM2: Selling Cloud Services (available on Amazon). He also has written books on strategy and channel management. He has been a keynote speaker for national sales kick-offs for cable and telecom firms alike.
Radizeski is also co-founder of the Technology Channel Association, the only non-profit trade association for channel partners in technology and telecom. He is also co-founder of IGNITE Tampa and BarCamp Tampa Bay, two global concepts by O'Reilly Media. Peter has also been a mentor and coach for entrepreneurs and companies participating in start-up events like Startup Weekend and Startup Surge in Tampa Bay, where he currently resides.