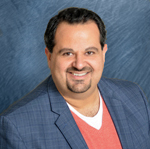 Dany Bouchedid
Chief Executive Officer
Dany Bouchedid is a relationship-driven entrepreneur, leader and visionary with a proven track record of success in building, growing and managing multi-million dollar enterprises. In 1999, he founded and is currently CEO of COLOTRAQ, a full-service sourcing and consulting firm that helps companies and institutions source data center colocation, managed hosting, cloud computing, network infrastructure and other related telecom services in 140 countries. Dany has been published and quoted in various industry publications and has been a speaker at several industry conferences. He has served on several boards for both non-profits and corporations. Most recently he was the founding board President for the Technology Channel Association the industry's first and only non-profit trade association.
Previously, he was a relationship manager in Chase Manhattan Bank's Technology Services Division where he was responsible for cash management, US dollar clearing, and FX trading back-office solutions to multinational corporations. From 1992 to 1996, he developed automated systems used for monitoring investment portfolios as a member of Merrill Lynch's Corporate Services Group.
Dany is the founder and president of The Bouchedid Foundation, a registered 501(c)(3) non-profit charitable organization whose mission is to identify and evaluate thousands of charities and non-profit service organizations and rank them using our proprietary algorithm to determine which causes to fund directly. The foundation considers a multitude of variables including the focus of the charity, the urgency and direness of their cause, and the level of disenfranchisement and vulnerability of the group they service. The ultimate goal is to fund the most immediate and worthwhile causes that are affecting the most underprivileged and neglected groups.
As Adjunct Professor in Montclair State University's School of Business, he has taught Strategic Management, Patterns of Entrepreneurship and Ecommerce. He holds an MBA in Finance and International Business from New York University's Stern School of Business, and he has an active real estate license in the state of New Jersey.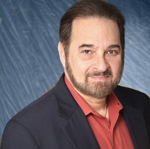 Lou Peccoralo
Chief Operating Officer
Lou manages the day-to-day activities of the business. He is responsible for the development, design, operation, and improvement of the systems that create and deliver the firm's products and services and for ensuring that business operations are efficient and effective.
A 25-year telecom industry veteran with broad managerial experience in marketing, sales and operations, Lou has served as Vice President of Operations for Cypress Communications, Director, Field Operations for WorldCom, National Director of Product Management for Shared Technologies Fairchild, and Vice President of Marketing and Product Management for JWP Telecom.
Lou is a sought after presenter at prominent industry forums. Most recently he delivered a talk entitled, "The Case for Data Center Services Is Strong in a Weak Economy", at the Spring Channel Partners Conference and Expo.
He holds a Bachelor of Science in Business Management from Fairleigh Dickinson University.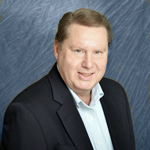 Don Demchik
Vice President of Data Center Colocation Program Management
Don has spent over 20 years in the computer industry working for VARs and Systems Integrators. Don was a Field Engineer servicing the Bell companies in New Jersey before moving into corporate sales. As a Sales Manager for Tara Enterprises of Princeton he sold LAN solutions to corporations such as Johnson and Johnson, ETS, and Charming Shoppes. As the VP of Sales & Marketing for RVC, a New Jersey based Systems Integrator, he managed a group of 10 sales and engineering personnel. Don's group sold data center infrastructure solutions to Merck, New Brunswick Scientific, and Open Text. Don has certifications with IBM, Sun Microsystems, HP, Microsoft, and Hitachi Data Systems. He is also a Certified Telecommunications Professional.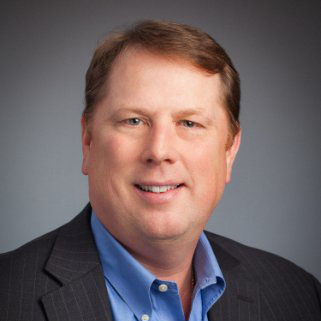 Mark Goebel
Vice President of Cloud and Cybersecurity Program Management
Mark Goebel joined Colotraq as the Vice President of Cloud and Cybersecurity Program Management. Mark has been leading CIO3, a strategic partner of Colotraq, delivering an enterprise cybersecurity planning service and cloud services agency. In his 27 year career as an experienced IT executive, Mark has been responsible for more than 50 data center and cloud services transitions of all sizes to support business goals and to optimize IT resources and budgets.
Mark comes to Colotraq as an experienced IT executive, having served as the VP of IT for the premier membership association in the digital transformation, Agile IT, Internet of Things (IoT) and SmartX space, TM Forum. Mark lead TM Forum's internal digital transformation by architecting several cloud platform acquisitions and upgrades. The pinnacle of the digital transformation effort was the delivery of the platform as a service for community engagement where 900 businesses with tens of thousands of employees came to collaborate on digital R&D.
Mark also lead the technology strategy and new technologies development and delivery for the Girl Scouts of the USA. As a part of this role, Mark developed relationships with key technology partners who developed and supported Girl Scouts programs. Mark's industry experience has allowed him to forge relationships with major enterprises such as Intel, Microsoft, EMC/RSA, Google and Facebook.
Having served in the US Air Force early in his career, Mark was proud to lead the data transformation team on the Air Force HR and Payroll systems design project in 2013-14 as an experienced civilian data design/data quality expert.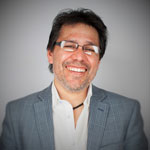 Victor Zamora
Director of Strategic Sales & Sales Enablement
Victor is a senior strategy and technology consultant with extensive international experience developing global technology businesses and sales channels. He has managed large accounts selling complex global technology solutions, including IT Outsourcing Infrastructure, data/information/analytics systems, and Tier1 cloud solutions. Victor has launched new products and delivered technology services for global corporations including T-Mobile, Sprint, AON Hewitt, Agatha Ruiz de la Prada, Walgreens, Air Liquide, Merck, Goldman Sachs, American Express, Sony Corporation, and Kaltex America in opportunities totaling $1.2B in new revenue.
During his career, Victor has led sales practices, consulting and development firms expediting the implementation of Technology Initiatives and the development and execution of Digital Strategies. Fluent in Spanish, Victor has a hands-on engineering background building and operating datacenters and critical data infrastructure in the United States, Mexico, Brazil, England, The Netherlands, and Hong Kong. Having led international operations and market penetration efforts, he has management and operations experience with OEM partners, retail and corporate clients, channel partners and regional/local players.
With a B.S.E.E. degree in Telecommunications and Electronics from the Monterrey Institute of Technology in Mexico, Victor began his career in 1991 and moved to New York in 1992 to open the international operation of InfoSel, a Wall Street real-time financial information company. As a Board Member of Catholic Family and Community Services, Paterson Diocese, and as officer of the Knights of Columbus, Victor and his family are directly involved in multiple charity and social events and programs. He lives in Ledgewood, NJ, with his wife and two children.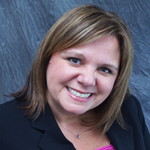 Lauren Cleffi
Channel Manager
Lauren joins COLOTRAQ with over 20 years of client relationship management and customer service experience having worked for luxury brand giants such as LVMH and Tiffany & Co. As our newest addition to the Channel Management team, she will be focused on our Elite Partner Program which provides the highest level of service and support to COLOTRAQ's top agent partners.
She transitioned into the tech world with her most recent position as Customer Service Manager at MECA Electronics, a global RF Microwave component manufacturer.  In her role there, she maintained relationships with the engineering departments of large enterprises such as Lockheed Martin, L-3 Communications and Verizon Wireless.   She is also a Certified Telecommunications Professional.

Wendy Parraga
Channel Manager
As COLOTRAQ's Channel Manager, Wendy's main focus is to improve sales through better communication and education of COLOTRAQ's existing agent partners as well as building new agent relationships.
Wendy was part of a team that supported the IT infrastructure for Pfizer Inc. one of the world's premier innovative biopharmaceutical companies. Prior to Pfizer, Wendy was a top performing Personal Banker in her market for Bank of America. Wendy has over 8 years of customer service experience. She holds a bachelor's degree in business administration from the University of South Florida. She also received her Computer Networking certificate from Lincoln Technical Institute and is a Certified Telecommunications Professional.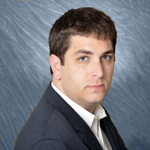 Craig Leonard
Sales Associate
Prior to joining COLOTRAQ, Craig was involved in sales for NRG Solar where he did lead generation for several of their locations in the New York Metro area. Being familiar with lead generation made Craig's transition to COLOTRAQ smooth and efficient. Craig sources new direct sales opportunities utilizing proprietary sales methodologies developed exclusively for COLOTRAQ. He works with IT Directors, Vice Presidents, and Chief Technology Officers of enterprise and SMBs to identify their IT infrastructure needs.
Craig graduated from Virginia Tech in 2008 with a BS in Business Management.